Membership

Our membership has been created to take the guesswork out of nutrition and help you stay inspired, supported and on track.

NUTRITIONIST FORMULATED

NO SYNTHETIC FILLERS OR PRESERVATIVES

SUSTAINABLY SOURCED

BACKED BY SCIENCE

HIGH-QUALITY, PREMIUM INGREDIENTS
EXPERT-RECOMMENDED
Catherine Hayden is a Registered Dietitian Nutritionist and Chief Commercial Officer of Kate Farms, the #1 medically-recommended organic infant formula in the USA. Here's what she had to say about Enhanced Fertility.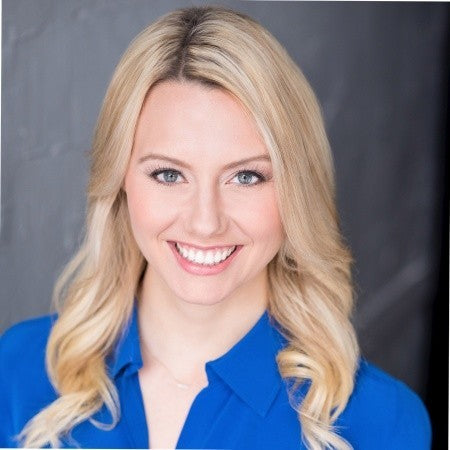 ★★★★★
"Enhanced Fertility contains important, science-backed ingredients and impressive dosing. Just as important as what's in the supplement is what's left out; no fillers, synthetic preservatives or ingredients you don't need. As a Registered Dietitian, and mother of two, I'm so excited to see this supplement available to women."
Hero Ingredients
ABOUT THE INGREDIENT
Folate is essential for reproductive health, from healthy ovulation, egg development and protection against miscarriage to red blood cell production, foetal development and prevention of neural tube defects. Many pre-natals contain Folic Acid, the synthetic form of Folate, however around 40% of women can't metabolise Folic Acid, which is why we have a market leading dose of active Methylfolate form is essential to ensure you're getting all the benefits.  
ABOUT THE INGREDIENT
CoQ10 is a vitamin like antioxidant found in every cell. It's involved in energy production, cell membrane stabilisation, and gene expression. Studies have shown that CoQ10 can enhance egg quality, reduce oxidative stress, and protect against age-related decline in ovarian function. Additionally, CoQ10 has been shown to improve clinical pregnancy rates in women undergoing fertility treatment.
ABOUT THE INGREDIENT
Known as the universal antioxidant, ALA combats inflammation, promotes metabolic health, supports detoxification, reduces oxidative stress and regenerates vital antioxidants in the body. It has been shown to help with insulin resistance in women with PCOS, improve menstrual cycles, and is associated with positive IVF outcomes.
ABOUT THE INGREDIENT
NAC is a powerful antioxidant itself, and also recycles our master antioxidant, glutathione. It combats oxidative stress and cell membrane damage and has a special role in female reproductive health. Studies have shown that NAC can reduce inflammation, improve ovulatory function, support regular ovulation, and can be particularly helpful in PCOS.  
ABOUT THE INGREDIENT
Choline is important to your baby's cognitive development, spinal cord, and acts as a helper nutrient to essential fats like DHA by facilitating its transport across the placental membrane. Getting optimal levels has been linked to better cognitive function in your baby's childhood. It also works closely with Folate, Vitamin B12, and Vitamin B6 in a process called methylation, which is important for gene expression and fertility. It's estimated that 90% of pregnant women consume less Choline than the recommended intake.
ABOUT THE INGREDIENT
Vitamin D is a critical pro-hormone for fertility and pregnancy, and many of us are low or deficient. Adequate levels are required for healthy hormones, immune function, and metabolic health, and during pregnancy, help reduce the risk of miscarriage, pre-eclampsia, blood sugar imbalances and maternal mood complications. It's also essential for foetal, skeletal and brain development, and risk of childhood allergy.   
FAQs
When can I start taking Enhanced Fertility?  
We recommend starting a minimum of 3 months before you start actively trying to conceive. Enhanced Fertility is designed to support you throughout each stage of your fertility journey, whether you're trying to conceive, pregnant, or have already welcomed your little one into the world. If you're not at this stage yet, Enhanced Fertility can also replace your multivitamin to provide you a targeted, female-centric multi-nutrient formula designed to optimise and safeguard your hormonal, metabolic and reproductive health, for if and when you decide. If you're already pregnant, you can start immediately. 
Can this replace my multi-vitamin?  
Yes! Even if you're not trying to get pregnant, Enhanced Fertility can be used as a female-specific multi-nutrient formula to support your well-being, with a special focus on hormone health and blood sugar balance. 
Why don't you have iron in your formula? Do I need extra iron?  
Iron can cause uncomfortable side effects; in fact, upwards of 60% of individuals experience gastrointestinal symptoms from Iron supplementation, including constipation, nausea and bloating. It also competes with other minerals for absorption, and should be taken on an empty stomach, whereas pre-natals should be taken with food. Whilst Iron requirements start to increase from the second trimester onwards, blanket Iron supplementation is not recommended, and can be dangerous for some individuals who are prone to accumulating Iron. This is why we have created a separate Synergistic Iron Complex, with added gut support, which you can choose to include from the second trimester onwards or at any time if you have known anemia.
Is it suitable for men?  
Yes. The ingredients in Enhanced Fertility are also supportive for male fertility, including CoQ10, Zinc, Folate, Vitamin D, Selenium, and antioxidants. 
My pills aren't all the same colour, is this normal?  
Yes. Because of the purity of our formula and the omission of synthetic fillers and emulsifiers, colour variation is normal, safe, and does not affect the potency of the formula. 
Can I take Enhanced Fertility alongside my IVF protocol?  
Enhanced Fertility provides comprehensive pre-natal support and contains many specialised ingredients that have been shown to support IVF outcomes (see our ingredients index for more information). It's important to check with your doctor, however, as each clinic's protocol and medication regime is different. 
Is Enhanced Fertility free from synthetic chemicals and preservatives?
Absolutely. Our formula is 100% natural. 
I'm taking folic acid, do I need to continue?  
Enhanced Fertility contains 800mcg of the active form of Folic Acid, Folate, which is the highest dosage on the market within prenatal vitamins. You do not need to take extra Folic Acid, unless otherwise advised by your doctor.
Why don't you have Calcium in your formula?
Contrary to popular belief, Calcium requirements do not increase during pregnancy. Instead, our body undergoes an adaptation that allows us to absorb Calcium more efficiently, which is one of the many reasons it is not in our formula. Supplemental Calcium is not recommended for everyone as it can have undesired effects and should only be taken if there is a special requirement. Instead, it's preferable to get your Calcium needs from food; if you're unsure of where you can find Calcium, refer to our Nutrition for Fertility + Pregnancy guide, which is complimentary with your purchase of Enhanced Fertility. If you have a difficult time getting Calcium from your diet, consult with a Nutritionist, Dietician or Naturopath who can help you modify your nutrition and/or recommend the safest, most gentle form of Calcium for your needs. 
INGREDIENTS & NUTRITIONAL INFORMATION
Enhanced Fertility
Instructions: Take 3 capsules per day with food. Do not exceed the recommended daily intake.
Ingredients: VitaCholine, Marine Magnesium, Potassium Citrate, Ascorbic Acid, Natural Fermented Coenzyme Q10, Brown Rice Flour (Gluten Free), N-Acetyl Cysteine, A-Lipoic Acid, Zinc Glycinate, Myo-Inositol, Nicotinamide, Laminaria Japonica (Kelp Extract), D-Calcium Pantothenate, Lutein Esters, Zeaxanthin, Natural Beta Carotene, D-alpha Tocopheryl Succinate, Pyridoxal 5 Phosphate, Selenomethionine, P-Amino Benzoic Acid, Vegan Vitamin D3 prep, Manganese Citrate, Sodium Borate, Thiamin Hydrochloride, Vitamin K2 MK7, Riboflavin 5 Phosphate, Copper Citrate, L-5-Methyltetrahydrofolate Calcium, Chromium Picolinate, Methyl Cobalamin, Biotin, Sodium Molybdate, Capsule Shell (Hydroxylpropyl methycellulose)
† Folate contributes to maternal tissue growth during pregnancy
† Zinc contributes to normal fertility and reproduction
NRV = Nutrient Reference Value
* NRV not established
* These statements have not been evaluated by the Food and Drug Administration. This product is not intended to diagnose, treat, cure or prevent any disease
| Nutritional information | 3 capsules provide | % NRV |
| --- | --- | --- |
| Coenzyme Q10 | 150mg | * |
| Alpha Lipoic Acid | 100mg | * |
| N-Acetyl Cysteine | 100mg | * |
| Vitamin C | 200mg | 250% |
| Vitamin D3 | 1000IU | 500% |
| Vitamin E | 18IU | 100% |
| Vitamin B1 | 6mg | 546% |
| Vitamin B2 | 3mg | 213% |
| Vitamin B3 | 35mg | 219% |
| Vitamin B5 | 20mg | 333% |
| Vitamin B6 | 10mg | 714% |
| Biotin | 150mcg | 300% |
| PABA | 10mg | * |
| Folic Acid (as L-5-Methltetrahydrofolate | 800mcg | 400% |
| Vitamin B12 (as Methylcobalamin) | 150mcg | 6000% |
| Inositol | 50mg | * |
| Magnesium | 100mg | 27% |
| Choline | 200mg | * |
| Iodine | 150mcg | 100% |
| Zinc | 20mg | 200% |
| Selenium | 60mcg | 108% |
| Copper | 1mg | 100% |
| Potassium | 75mg | 3% |
| Chromium | 25mcg | 63% |
| Manganese | 2mg | 102% |
| Molybdenum | 25mcg | 51% |
| Vitamin K2 | 50mcg | 66% |
| Beta Carotene | 3mg | * |
| Boron | 1mg | * |
| Lutein | 4mg | * |
| Zeaxanthin | .90mg | * |