We're busy planning our 2023 Season. Register your interest here
By registering your details, you consent to Artah keeping your contact details for marketing purposes.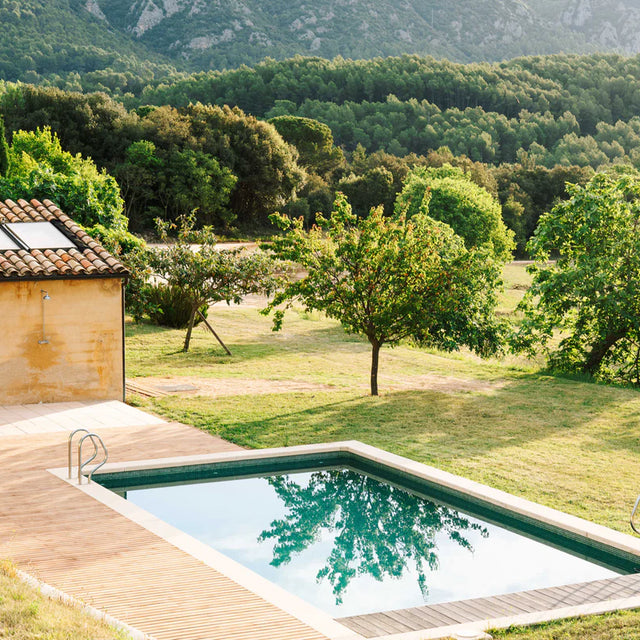 About Can Terrades
Set in the foothills of the Pyrenees and surrounded by some of the most beautiful hiking trails in the world. Can Terrades is the perfect place for you to connect with the environment, the people around you and most importantly with yourself.
The Property
Spanning over 100 acres of woodland, our flagship property has been luxuriously designed with your comfort in mind. The property boasts 12 bedrooms with en-suite bathrooms, a yoga & fitness barn, spa, infrared sauna facilities, indoor and outdoor dining areas, its own hiking and cycling trails, two pools and much more. An opportunity to reflect, reset and restore, Can Terrades is happy to be your home away from home.
Retreat Options
We offer several different options, including private Signature Reset, Recharge or Deep Dive retreats, exclusive hire of the property, or bespoke experiences that incorporate additional elements of health, fitness and beauty treatments into your retreat.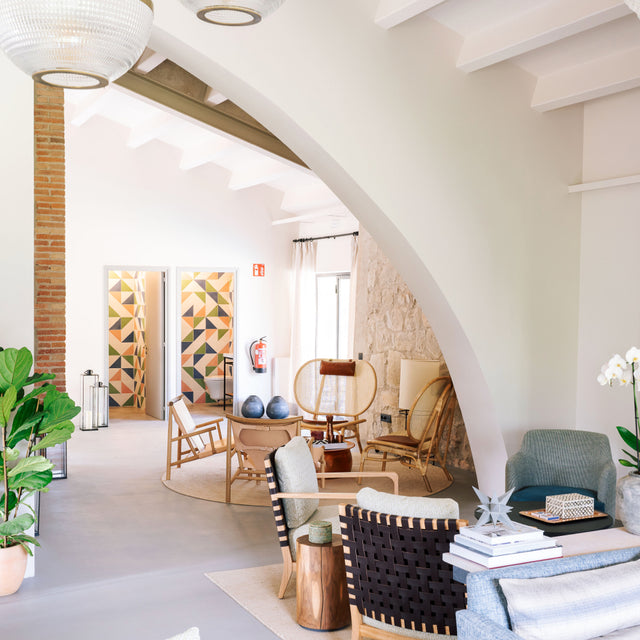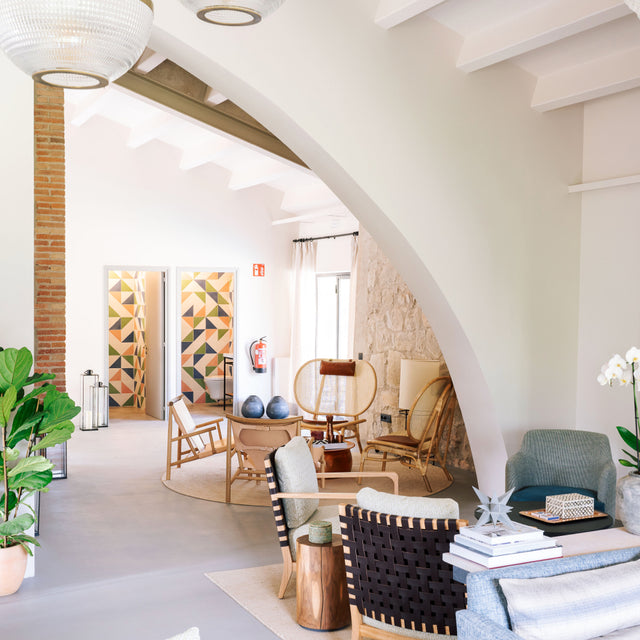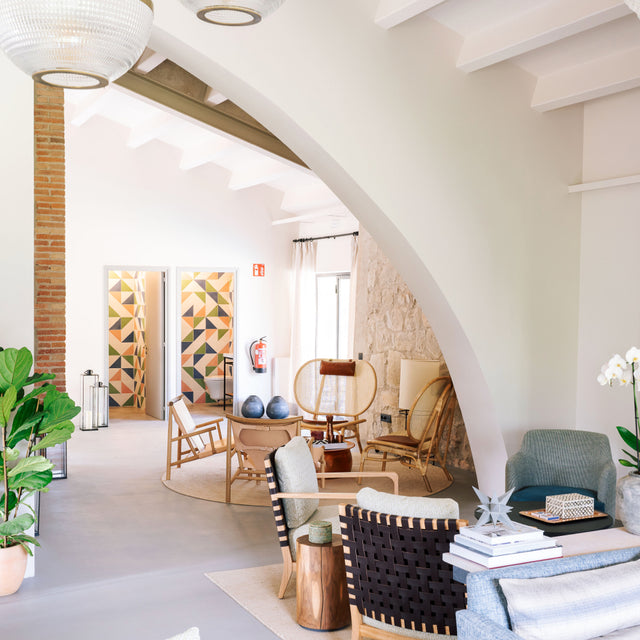 The Experience
From food to movement and everything in between, explore all that our retreats by clicking the links below.
Food
Our Vitality menu focuses on delicious local ingredients, prepared to give you energy and support your body's natural healing process. The plant based menu is calorie controlled and designed to optimize digestion and transform your energy.
Movement
Every one of our programmes incorporates low-impact fitness in order to reduce stress, relieve physical tension and release endorphins. Through a combination of hiking and yoga, you will experience the numerous benefits of exercise without spiking cortisol levels, ensuring you feel fully invigorated and energised without any of the stress.
Treatments
Your experience wouldn't be complete without a range of holistic body therapies and treatments to help you rest, restore and relax.
Accomodation
Every one of our en-suite bathrooms has been done to the highest standard, featuring waterfall showers, beautiful tiling throughout and organic, paraben-free products from local Spanish brand, Per Purr.
Facilities
We've created our facilities with our guests in mind – to give you the space and time to do exactly what you need. Whether you are looking to get a little more grounded in the yoga barn, find your calm in the spa, sweat it out in our strength & mobility focused gym or just kick back and relax by one of our two pools, we guarantee you will leave feeling completely restored.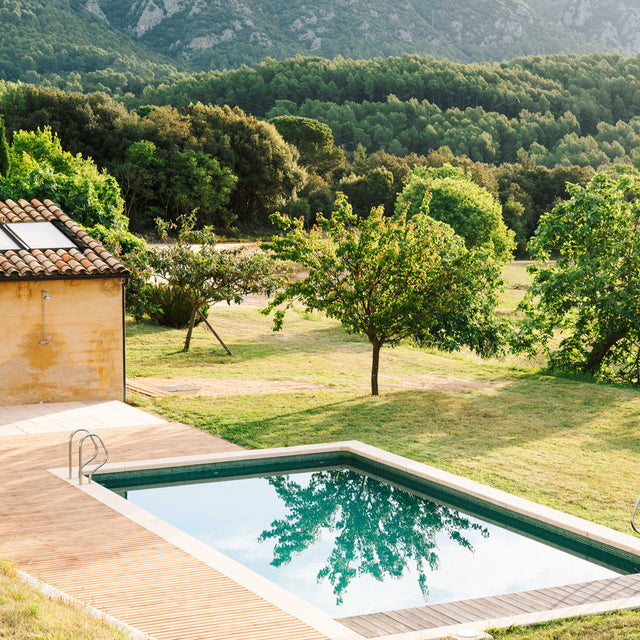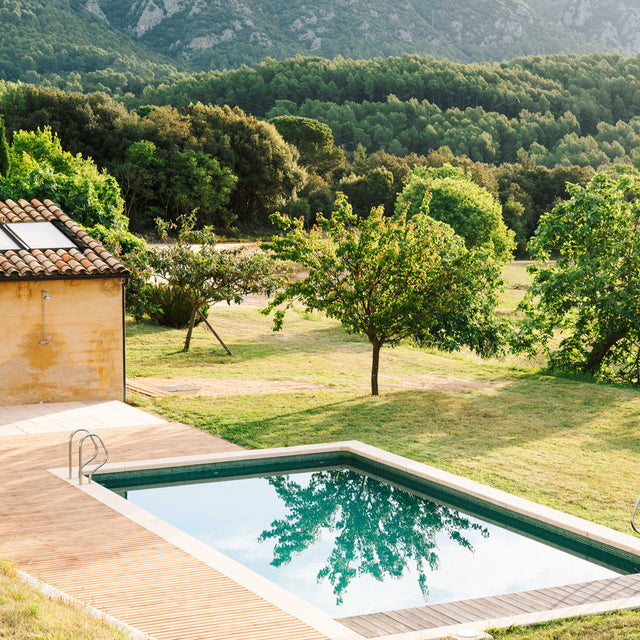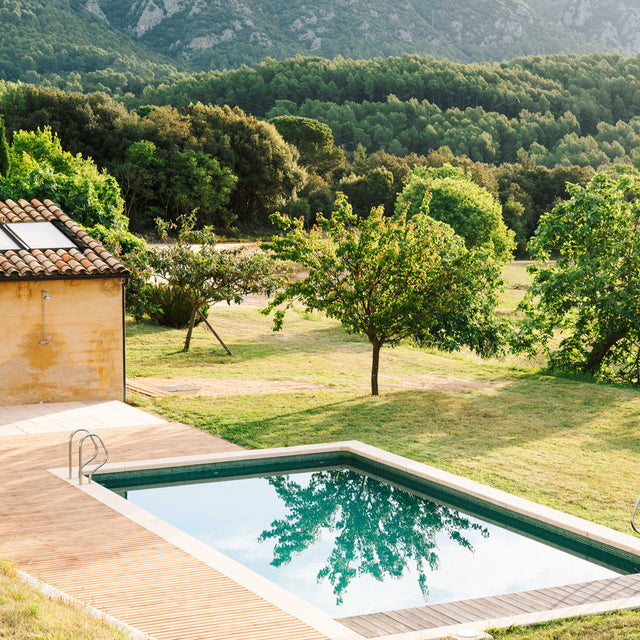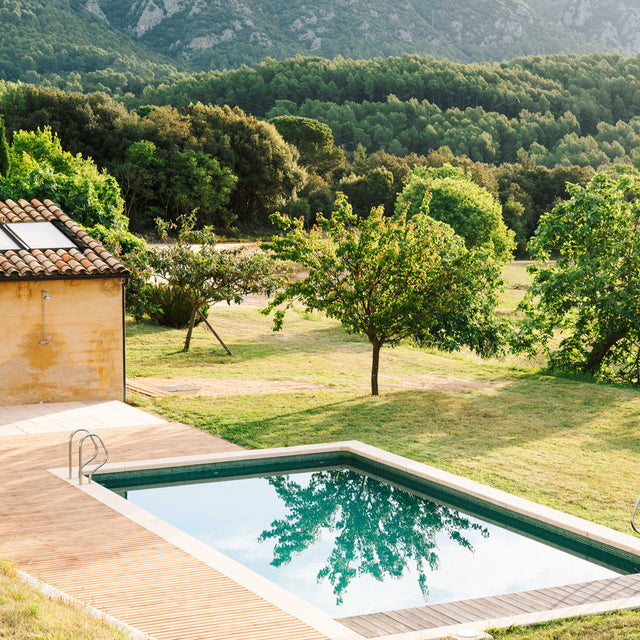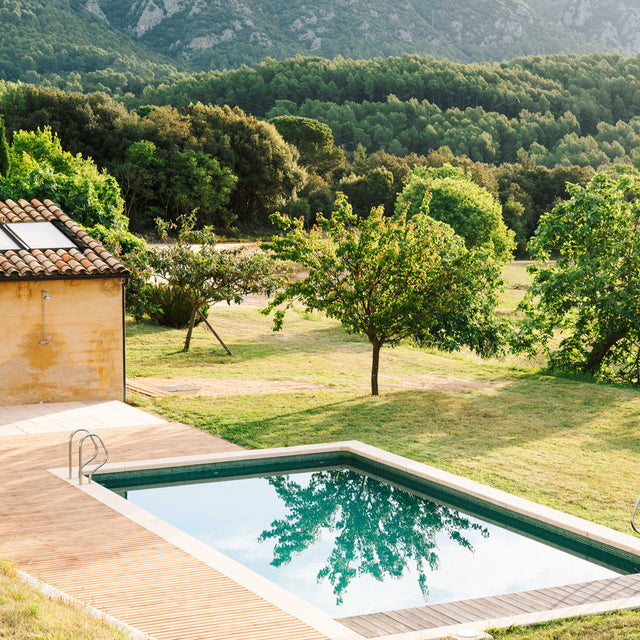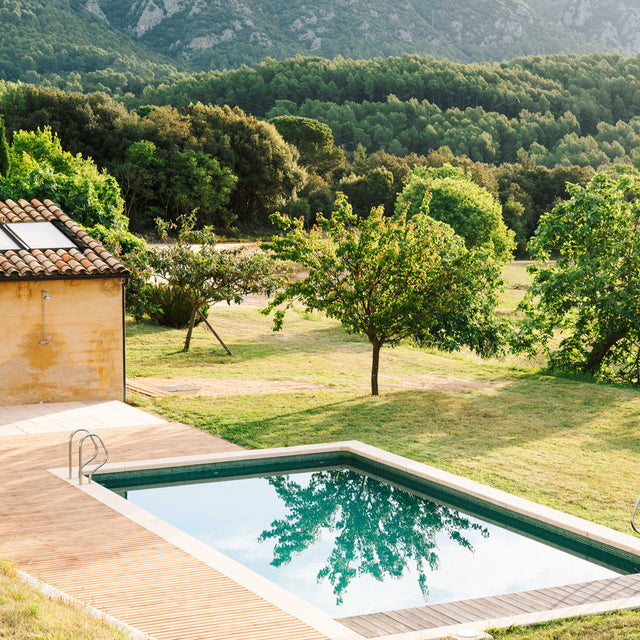 Our Location
Nestled in the foothills of the eastern Pyrenees, Can Terrades is half an hour from the French border and only a short 10 minute drive from the historic medieval town of Besalú. The perfect escape, Can Terrades shares the same warm Mediterranean climate enjoyed by the Catalonian coast. Average high temperatures throughout the summer are in the high 20s.
By Air
The nearest airport is in Girona, which operates both domestic and international flights daily, and is a 49 km drive away from Can Terrades by motorway. Slightly further afield but with more flight optionality is Barcelona El-Prat, an 150km drive on the AP-7 motorway.
By Car
Artah offers a group transfer service at an additional cost to help make your journey to and from Can Terradaes as seamless as possible. The transfer comes complete with a chauffeur who will wait at the airport for your arrival. We are also able to arrange private car services or provide contact details for taxi services and car rentals in both airports.

{{ item.variant_title }}
Membership requires account, make sure you create one before you checkout
{{ item.line_price | money }}
Your order is £{{ (5000 - cart.total_price) / 100 }} away from free UK shipping
This order qualifies for free shipping
Pairs well with
{{ recommendedProduct.variants?.[0]?.title }}
{{ recommendedProduct.price | money }}